If you are interested in these services please reach out below: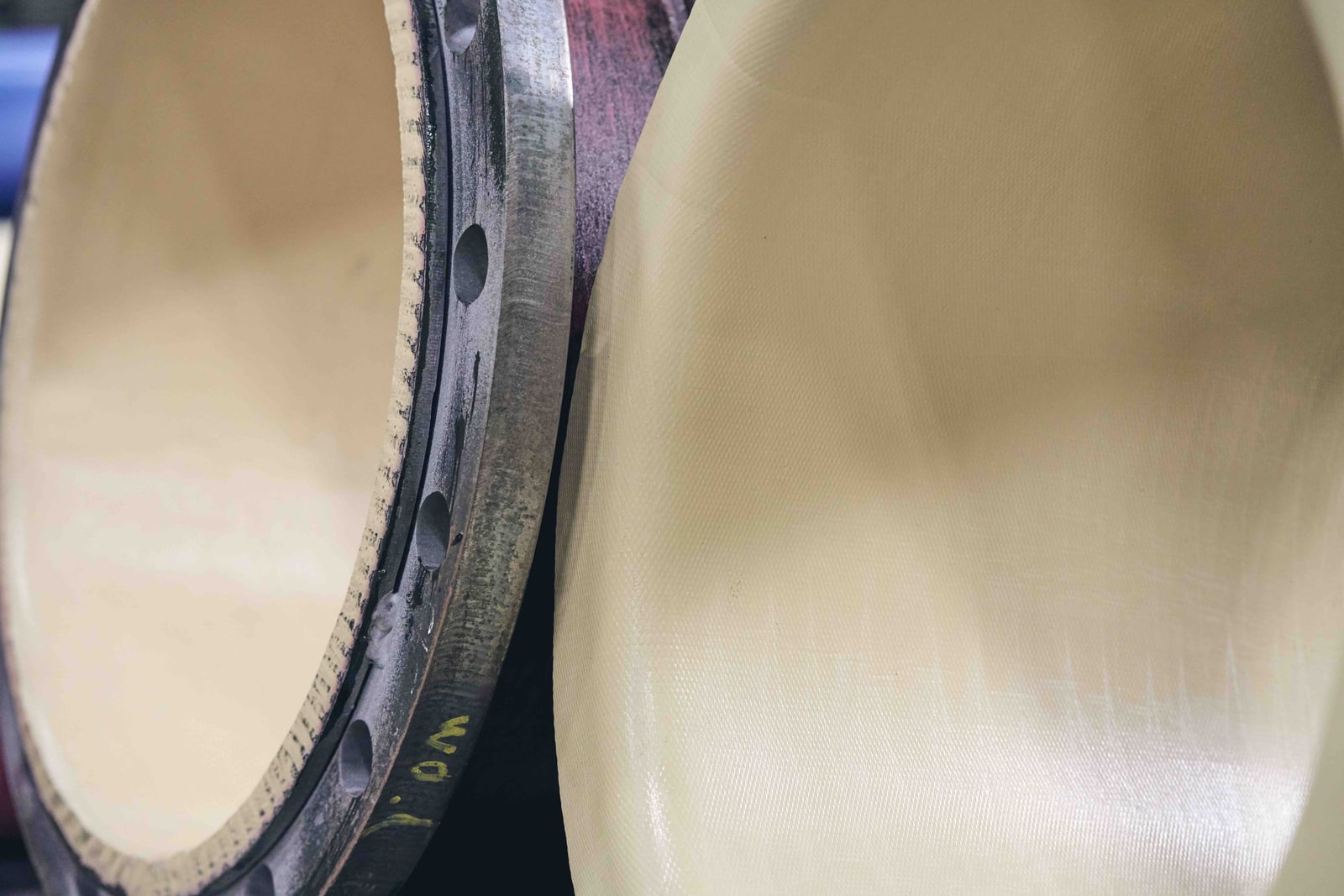 Progressive Rubber Industries offers a variety of piping systems allowing us to meet all custom needs and specifications as required. Because all of our piping is manufactured in-house, as a result, we are able to control every aspect of the production process. So, you can be rest assured that the quality of your components: from design and fabrication; to assembly and paint, will be of the highest standard.
Our design group will take your piping ISOs and design the system in an accurate and timely manner. For piping replacement or wear problem alternatives, the team will perform on-site measurements. We offer a wide range of options for connection points, rubber, paint, and features.
Our Piping Systems include:
Mild and Stainless Steel
Plain End
Victaulic Advanced Groove Systems (AGS) or Original Grooved Systems (OGS)
Rotating Flanges
150#, 300#, Fixed Flanges – Sizes 1" – 60" ID with Lengths to 60'
Also available for your complete piping requirements are:
Elbows
Laterals
Reducers
Tees
Wyes
Spools
Gaskets
Wyes
Spools
Gaskets
Flexible Expansion Joints and Hoses
For lining options of your piping system, we offer: Natural Gum Rubber, Neoprene, SBR, Chlorobutyl, PRR 3500 Red Rubber (or other cold bond rubbers), Rubber Backed Ceramics and Ceramics.
PRI has unique technology that allows us to measure the wear of rubber in piping systems. PRI has the ability to accurately keep tabs on when the rubber lining inside your piping system is nearing replacement stage. Not only is our wear detection system easy, it is reliable. So we keep your products living longer.
Don't hesitate to get in touch should you have any questions. You can contact us by submitting the form below, or via the contact details at the bottom of this page.
Here are some of the products or services PRI has been commissioned to create for various companies around the world. Most pieces are custom designed to the end users needs and requirements.