If you are interested in these services please reach out below: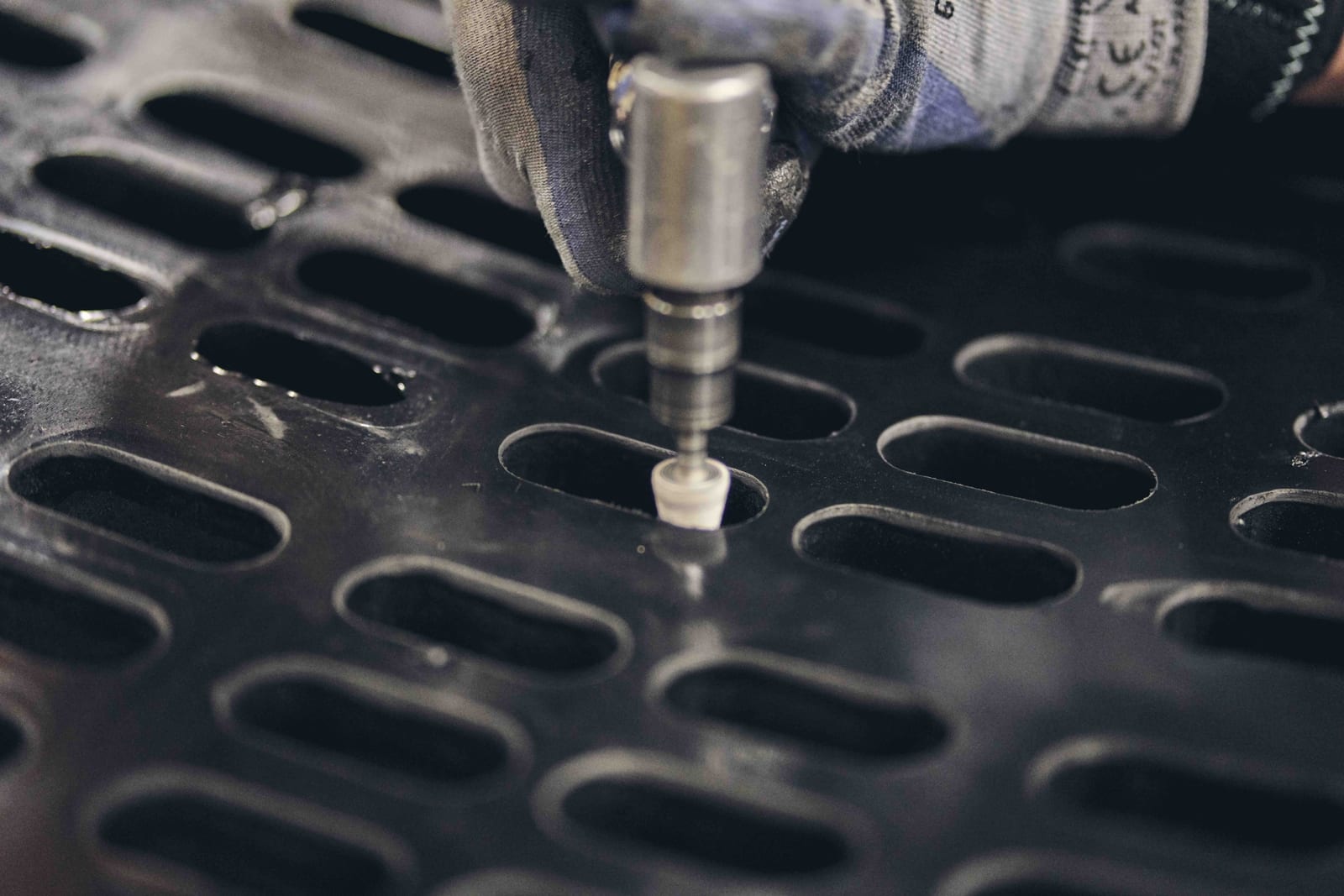 Since its inception in 1997, PRI has established itself as a leader in the manufacturing of abrasion and corrosion resistant rubber components. PRI has been developing cutting edge molded rubber components for over 23 years and is a leader in the manufacture of molded rubber products.
Our wear liners are available flat, wave or curved; and we utilize various attachment methods depending on what our experienced personnel deem best to suit your operating requirements.
With a dedicated molded rubber manufacturing shop and our nine hydraulic presses (up to 72" x 72"), we offer a range of molded rubber using various rubber compounds and rubber/ceramic composites. Other molded rubber products we manufacture include:
Screen Panels
Rubber Ceramic Impact Panels
Chute Liners
Rubber & Ceramic Composite
Curved & Custom Panels
Dart Valves -single and double taper darts
Actuators and Components
Pinch Valves
Bushings
Trommel Panels
Slurry Distributor Packages
Smooth Rubber Liners
Wave Liners
Inside Flange Protection Liners
Ceramic Rubber Composite Liners
Flat or Curved Liners
PRI offers a variety of attachment methods for our molded panels including magnetic, T-Bolt, Stud Weld and Counterbore Holes. However, should you require customized products or mass production, our in-house capabilities are scalable to deliver your needs.
No job is too big, too small or too complex.
Don't hesitate to get in touch should you have any questions. You can contact us by submitting the form below, or via the contact details at the bottom of this page.
‍
Here are some of the products or services PRI has been commissioned to create for various companies around the world. Most pieces are custom designed to the end users needs and requirements.